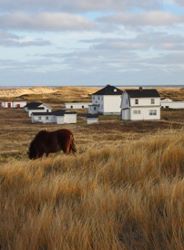 Booking Your Trip
Since Sable Island is a National Park Reserve, Parks Canada has sole control over approving and scheduling visitor flights. For information on arranging a visit, please consult the Parks Canada web site.
Occasionally, individuals are looking for others with whom they can share a flight. If this is of interest to you, check out the Facebook group Sable Island Aircraft Charter.
Pre-Flight Preparations
After Parks has approved your visitation date, they will slot you into the flight schedule and inform us of your booking. We would appreciate an e-mail from you, though, with your day-of-flight contact information, so that we can reach you in the event of any flight delays. We also require a general idea of your planned load - how many people, any cargo that you may have, and whether or not you will be bringing any dangerous goods (i.e. paints, solvents, etc). If you are concerned that your cargo may be too large for carriage, you may wish to consult the page showing the aircraft's cargo and door dimensions.
The Day of Travel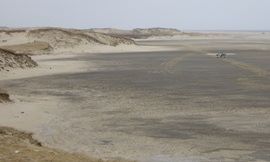 The major hurdles for any Sable visit are weather and beach condition. There are many factors that come into play with regards to weather, and the beach itself must be firm, with an area of suitable length and orientation to the wind.
The runway information will be conveyed to the pilot by the Parks Canada Operations Coordinator on the day of the flight prior to departure. Often there may be no suitable landing area, or the weather may prohibit a flight. For this reason, it is generally a good idea to contact us before leaving for the airport.

If you have questions on the number of passengers, cost, best time of the year to travel and other trip information, please refer to the Frequently Asked Questions (FAQ) page.