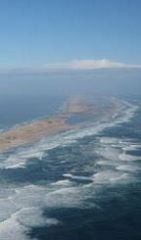 We at Sable Aviation feel privileged to provide fixed-wing aircraft charter service to Sable Island, a delicate crescent of sand located 300 km south-east of Halifax, NS. Since there is no airstrip on the island, our BN-2A Britten Norman Islander aircraft lands on the sandy expanse of the island's south beach.
Sable Island is a National Park Reserve, so Parks Canada has sole control over approving and scheduling visitor flights, whether by airplane, helicopter or boat. To limit the number of visitors and protect Sable's delicate ecology, only one visitor flight per week is approved, and only on the week-end, to avoid interfering with Station Operations. If you wish to visit Sable, you have two options - to organize a charter of the aircraft yourself, or buy a single seat on a flight that we have organized.

To charter the entire aircraft to Sable Island, you must request a visitation date from Parks Canada; unfortunately, in 2021, all of these dates have already been assigned. If you would like to be put on the standby list for the 2021 visitor season, please contact Parks Canada at pc.sable.pc@canada.ca or 902-426-1500. (Note that if you are buying a seat on one of the flights that Sable Aviation has organized, you do not need to contact Parks Canada - we will take care of permissions and payment of all fees.)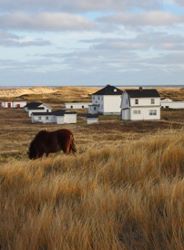 For those who have been assigned a visitation date in 2021, Parks Canada will inform us of your booking, however, we would appreciate an e-mail from you with your day-of-flight contact information, so that we can reach you in the event of any flight delays. We also need to know the number of people in your group and your method of payment.
Occasionally, individuals who have been unable to procure a reservation on one of our individual seat sale flights are looking for groups with whom they can share a flight. If this is of interest to you, check out the Facebook group Sable Island Aircraft Charter. This is also where we will post details of seat sale flights as they happen.
Groups must present a single payment for the flight - collection of a share of expenses is left up to the group leader, who is considered the charterer of the aircraft. Note that although it is acceptable for groups to share expenses, reselling of individual seats must be reported immediately to Sable Aviation, as additional fees and obligations will apply.
Whether you wish to buy a seat or charter the whole aircraft, you should check out our FAQ page for answers to all your questions on chartering or buying a single seat, including cost.