Contact Us
The COVID-19 pandemic has drastically affected visitation to Sable Island,
with many factors unknown or in flux. Please click here for more details...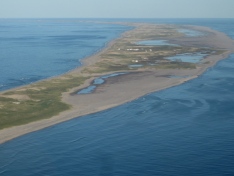 Phone:
902-860-3994
E-mail:
office@sableaviation.ca

Please note that while we are available at any time via telephone, the hangar and office are not staffed on a regular schedule - please call us if you wish to meet.

Hangar:
645 Pratt and Whitney Dr.
Goffs, NS B2T 0H4
Office:
149 Jamieson Dr.
Fall River, NS B2T 1E5
Shipping: Articles arriving by courier or that are being dropped off should go to the hangar address, items shipped by regular mail should go to the office.